What's New
Desigo Optic open building management software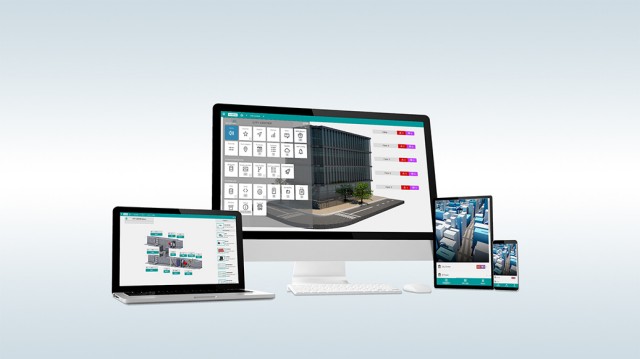 Improve data access and visibility for better real-time decision making.
Desigo Optic is a simple, powerful and scalable software solution for visualizing and controlling building automation systems. Powered by FIN Framework, Desigo Optic redefines what an open platform should be by applying Haystack native semantic tagging for seamless data harmonization and quick access to critical building information -- streamlining workflows by 33%. For single-discipline use and scalable to grow with your building needs, Desigo Optic helps you glean actionable insights from powerful dashboards for a holistic view of critical assets. Take building efficiency to the next level in productivity, comfort and health with Desigo Optic. Redefining openness. Redefining building automation. Take building efficiency to the next level in productivity, comfort and health with Desigo Optic. Redefining openness. Redefining building automation. Check DESIGO OPTIC for a quick video overview.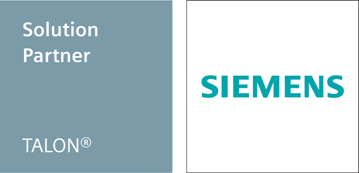 TALON® BUILDING AUTOMATION SYSTEM (BAS) PROVIDES COMPREHENSIVE BUILDING AUTOMATION AND CONTROL (Video)
A truly open building automation system, TALON helps owners of single buildings or entire campuses minimize energy use and optimize HVAC performance. TALON provides unprecedented flexibility. It's scalable, and fully programmable components can be customized to meet your evolving building needs. Through innovative software updates and powerful hardware components, your facility can make the most out of current technology and remain prepared for maximum efficiency well into the future. TALON is ideal for offices, hospitals, K-12 schools, hotels, airports, museums, universities, and commercial buildings.
TALON seamlessly links industry standard protocols such as BACnet®, LonTalk®, and Modbus®, and incorporates the power of Tridium's Niagara® Framework, into a single, robust control system. Building operators are able to control everything through a single workstation with high-end graphics that create a superior user experience with sophisticated system equipment visualization. TALON Web-enabled controllers and mobile apps allow system access from anywhere, at any time.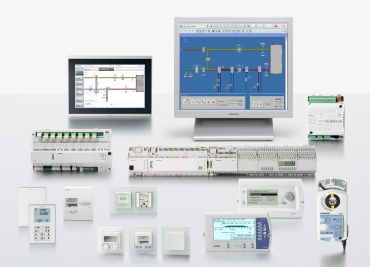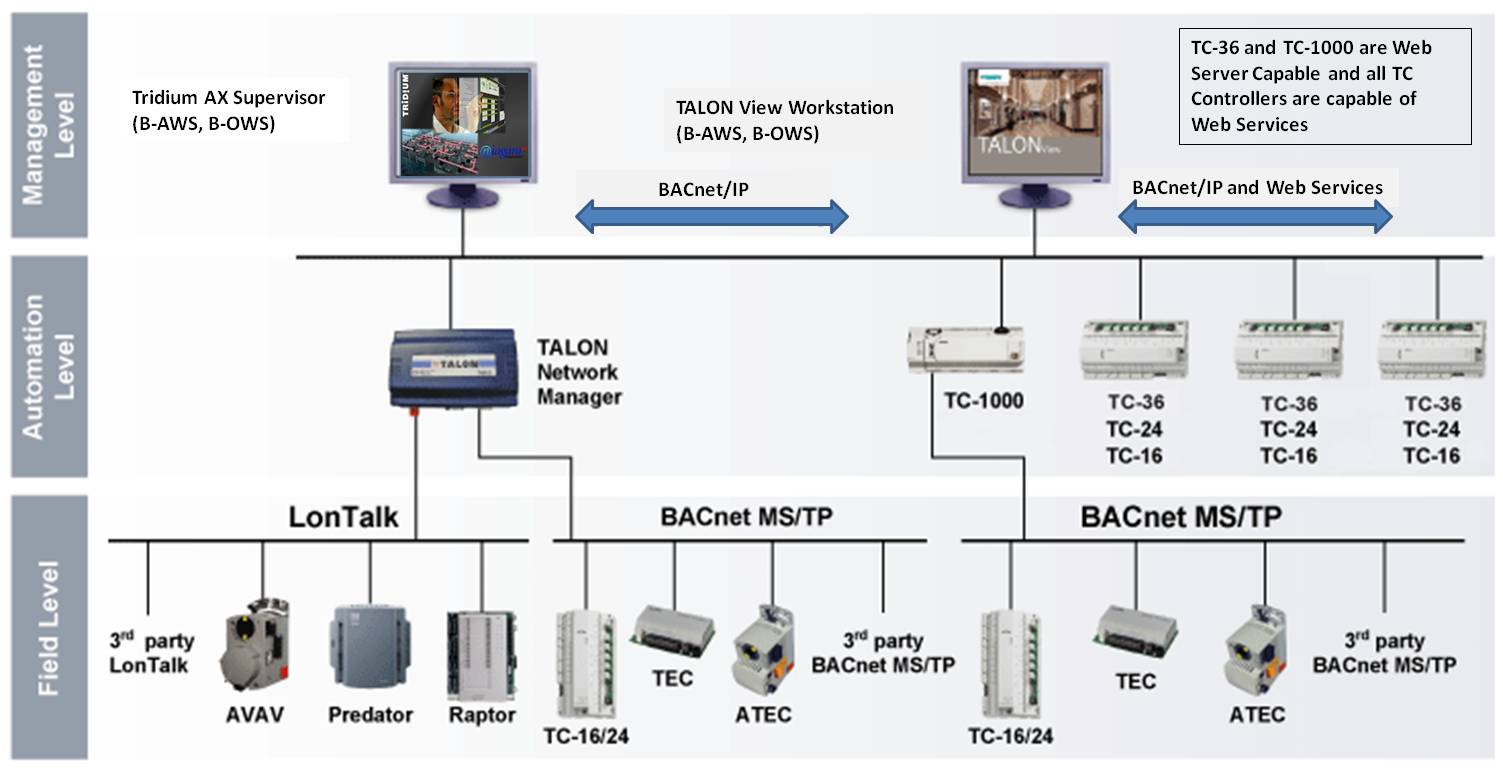 WITH TALON®, MIGRATE EXISTING BUILDING CONTROL INSTALLATIONS INCLUDING:
Alerton
American Auto Matrix
Automated Logic
Barber-Colman
Delta Controls
Distech Controls
Honeywell
Invensys
Johnson Controls
Robertshaw
Schneider Electric
Siebe
TAC
Teletrol
Trane
---
SIEMENS HVAC
Siemens offers the broadest range of HVAC valves, actuators and sensors, thermostats, controllers, and variable frequency drives in the industry. Let us help you discover how to achieve the best possible HVAC system design with the right field devices that deliver the right building comfort and reliable savings to make your perfect place a reality.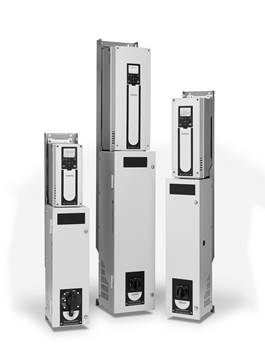 SIEMENS VFD'S
---
IAQ AND VIRUS MITIGATION FOR CHURCHES, COMMERCIAL OFFICES, HEALTHCARE, HIGHER EDUCATION, K-12, AND SENIOR LIVING FACILITIES
Germicidal UV-C Light is now widely used in all types of facilities to maintain a healthy indoor environment by preventing the spread of airborne infectious diseases, mold, and other pathogens. UV-C technology is a greener, more cost-effective, alternative to chemical disinfection. UV light has been proven to kill 90% on microbial contaminants after 10 min of exposure and 99% after 1 hr. UV-C light combined with APCO® cells neutralizes odors and toxic VOCs.
Fresh-Aire UV is an innovation leader in the field of indoor air quality. Our award-winning UV light and carbon products fight mold, bacteria, viruses and odors in commercial and residential HVACR systems. Our products include Blue-Tube UV®, the world's most popular germicidal UV light, the revolutionary APCO® PCO/carbon whole-house air purifier, and Mini UV the first UV light system designed specifically for mini-split AC systems.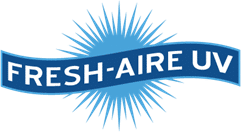 Leading global provider of UV and carbon technologies for surface and airstream disinfection
Fight mold, bacteria, viruses and odors
Keeps coil free of mold & microbial growth - No cleaning!
Extends life of HVAC system
Improved Indoor Air Quality
Energy savings & reduced maintenance costs
Neutralize odors & toxic VOCs (APCO)
Chemical-free disinfection
No harmful ozone
Commercial and residential
Reduces absenteeism/improves attendance
---
VARIABLE REFRIGERANT PACKAGED HEAT PUMPS (VRP)
VRF PERFORMANCE AND SINGLE PACKAGE SIMPLICITY!
VRF performance and single package simplicity, it all comes together in the award-winning Friedrich VRP. Precision Inverter® compressor delivers best in class cooling performance with efficiencies up to 20 SEER. Super-efficient heating with low-ambient heat pump operation to 0˚ F*. Optional FreshAire™ system helps building owners comply with ASHRAE 62.1-2013 requirements, bringing in up to 70 CFM of conditioned, MERV 8 filtered, outside air into the space on our 1 and 2 ton VRP products and up to 130 CFM on our 3 ton VRP products. True sophisticated humidity control system with on-board sensors, humidistats, and optional reheat. VRP is available in 12,000, 24,000, and 36,000 Btu models.
It all comes together in the award-winning Friedrich VRP®. Visit Friedrich to learn how Friedrich's VRP stands alone in the air conditioning industry.
Features
Best in class cooling performance
Super-efficient heating
Conditioned fresh air
True humidity control
Optional Reheat option
Does not have any effect on existing infrastructure of CHW and HW systems
Able to bring in outside air and dehumidify with hot gas reheat coil, meeting ASHRAE 62.1 2013
Inverter variable speed compressor, ECM supply and condenser fans, up top 20 SEER
Self-contained vertical air handler
Requires an outside wall connection
Available in 1, 2 & 3 ton sizes
Eliminates the installation of outdoor units and the running of refrigerant piping
Benefits and cost savings of a VRF system without the piping issues in a self-contained unit
Low ambient heat pump to 0°F, includes secondary electric heat
Low installation time
Charged from the factory and 100% run tested
Quiet operation
Condenser has harsh environment coil coating
5 year sealed refrigerant parts warranty including compressor, evaporator, metering devices, reversing valve and the interconnecting tubing
Units are ready to install with only an electrical connection needed
1 Ton, 5,400 to 16,000 Btu/hr., 35 or 70 CFM OSA
2 Ton, 14,500 to 28,000 Btu/hr., 35 or 70 CFM OSA
3 Ton, 22,000 to 36,000 Btu/hr., 65 or 130 CFM OSA
2018 Consulting-Specifying Engineer Product of the Year (Gold)!
Available with additional means for reducing disease transmission:
Ultraviolet Germicidal Irradiation C (UV-C) lamps for reducing disease transmission
MERV13 Bioclimatic Biotronic rated powered filters for capturing particles as small as .007 microns
Bi-Polar Ionization
VRP Installation needs to be considered:
Requires construction of a closet to house each unit – 32" x 32" min. closet dimensions on an exterior wall
Requires an exterior louver to pull in outside air and exhaust condenser air; louver can be available in different colors
Bi-Polar Ionization
True dehumidification with cooling and hot gas reheat coils


Energy efficient variable speed inverter compressor, ECM supply and condenser fans, outside fan, outside air filter to comply with ASHRAE 62.1-2013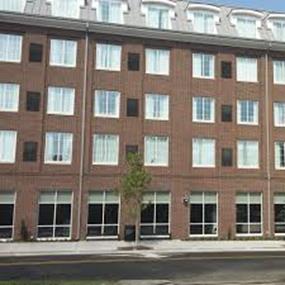 ---
FreshAire® PACKAGE TERMINAL AIR CONDITIONING UNIT (PTAC)
THE MOST ADVANCED PTAC UNIT EVER!
The most advanced PTAC ever. Inverter compressor delivers best-in-class efficiencies with ultra-quiet operation. Friedrich's award-winning and patents-pending FreshAire system helps achieve ASHRAE 62.1-2013 requirements, and brings up to 52 CFM of conditioned, MERV 8 filtered, outside air into the space. Friedrich's FreshAire PTAC also boasts the highest STC ratings in the industry amongst PTACs with make-up air. The widest cooling and heating range in the industry with only 2 models. (9,000 and 12,000 Btu).
Features
Conditioned fresh aire
Precision Inverter® Technologyg
Widest cooling and heating range in the industry
Smoothest PTAC sound available
Comfort and convenience
Easy maintenance and installation
For more information about the types and features of industry leading FRIEDRICH PTAC units, please visit PTAC UNITS.
---
FRIEDRICH VERTICAL PACKAGE TERMINAL AIR CONDITIONER
VTAC MARKET LEADER!
Vert-I-Pak®
Ducted and closet-mounted, Vert-I-Pak eliminates the need for multiple through-the-wall units. The Vert-I-Pak unit is installed out of sight, so hotel guests or multi-family residents enjoy a more attractive, more homelike appearance. A quiet, energy efficient option for suites, extended stay properties, assisted living, and student housing. Available in heat pump and straight cooling options, ranging from 9,000 to 23,000 Btu.
Features
Better aesthetics
Reliable and durable
Easy installation
Quiet operation
'Free Floating' chassis design and superior insulation help to eliminate vibration noise
Energy management thermostats available (wired or wireless, occupancy sensors, etc.)
Industry leading warranty
---
Relevant data. Real time.
KMC CONTROLS COMMANDER IS A COLLABORATION WITH DELL AND INTEL PRODUCING THE VERSATILE IoT SOLUTION YOU'VE BEEN LOOKING FOR!
CCSI has represented KMC Controls for 25+ years. They are a multiple award winning leader for Open Platforms for Building Management Systems. Connect Anything: What the KMC Commander Works With
KMC Commander helps to optimize energy usage, increase operational efficiency, maximize occupant comfort, and ensure a safe environment. By utilizing common protocols for sensors, devices, controllers, and building systems, KMC Commander collects data using an on premise gateway and sends that data to the cloud. It then tracks, trends, and triggers that data based on user preferences, all while making the data available on any device with an Internet connection. It does all this securely while providing an optimized, open platform on which to build.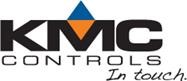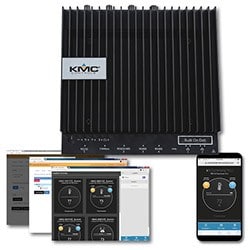 Features
Track, trend, and trigger IoT data
Multiple device protocols supported
Easily set up alarms and notifications
Cellular capability available
Cloud service powered by AWS
Open API
Over a dozen built-in cybersecurity features
Simple, clean, responsive HTML5 interface
Set up internal and external users with different permissions
KMC CommanderTM is built on the Dell® Edge Gateway series with Intel® Inside
---
---